The first single from Switchfoot's new Fading West album is already performing on the charts! Our friend Chris reports that "Who We Are" started at #42 on the alt-rock charts – that means it's already a bigger hit than Awakening and about to pass Bullet Soul and Oh! Gravity. Keep requesting this song folks on your local alt-rock station!
Drew recently sat down with Cavalier Daily for an interview - check it out below… it's a really fantastic interview and shows a more serious side of Drew!
JC: You guys will be at the Paramount Theater on Oct. 16. What's in store for the audience?

DS: This tour is like nothing we've done before. There's going to be a screening of our new movie, "Fading West," at each date. Afterward, the guys and I are going to have a "Storytellers"-type acoustic set with a Q-and-A session for the fans. We're going to kick off the leather pants and sunglasses and show a different side to our band.

JC: What propelled Switchfoot to create "Fading West"?

DS: We wanted to connect the audience to our love of surfing. "Switchfoot" is a surfing term, and we always hit the waves when we travel around the world. A film crew ended up approaching us so it seemed like the right time for our band to tell that part of our story. It [The film] has got elements of "The Endless Summer," "Rattle and Hum" [U2's rockumentary] and even a little bit of "Dumb & Dumber."

JC: There's a record coming out with the same title as the film. Is it a continuation of what we'll hear during the screening: a portrait of the band at its most organic?

DS: Well, an EP with three songs featured in the movie and on the record (out next January) is available online and at all dates on this tour. If you like what you hear, each physical copy comes with a download code to grab the full album on its release date.

The songs have a completely new sound for us. We did take some liberties when creating some "movie-type" tracks, but it's a true Switchfoot studio album. There are some pretty unique elements that came with filming the documentary that show up in the songs. When you travel the world, you discover that there are a lot of other ways to do things … cultures, traffic patterns, even how they handle a band playing music in their country. Traveling adds an "outside of yourself" feeling that we captured on tape. Songs have everything from features of a South African children's choir, an Indonesian gamelon player, and even kids from home on the chorus of the first single "Who We Are." The film and the album aren't about the band. It's about doing our part for the culture. I think music as like a story or a river. It was flowing before we started making music and it's going to continue long after we're done, so we're just adding ourselves to it while we can.

JC: How does the record reflect the attitude of surfing portrayed in the film?

DS: It correlates a bit just from the fact most of the music was written on a surf trip. Surfing is a hobby and a definite escape. When you're out there on the water, you're underneath the sky and the ocean stretches farther than you can see. It comes with a perspective that makes it easy to think separately from all the technology and noise in our lives. Music, for our band, is also an escape. It's easy to get lost in the vibe of a song for four minutes. Our job is to write honest songs that we like and that are meaningful. We are all the same at some level. We just want to bridge that connection.

JC: What does the title "Fading West" mean?

DS: "Fading West" was the first song Jon [Foreman, vocals/guitar] wrote for the project. We're from the west – San Diego, Cali. – so when we look farther west, we see the open ocean. That image stuck with us, as did the title. We ended up naming the movie first, and the album's title followed suit.

JC: What do you want concertgoers to take away from this unparalleled experience?

DS: We want our fans to get to know us in a new way. We're quirky and fun on YouTube and with our podcast episodes, but this snapshot of Switchfoot is more serious and personal. In fact, there were some incredibly personal scenes we debated removing from the film that we kept in because "Fading West" is an unfiltered journey and a story. Honestly, we hope that people come away with a love of their own lives and the things in it.
An interview with Jon from Mlive.com – read the full article HERE!
The new film offers a look behind the music into the artists' lives. Included are scenes when Foreman's daughter needed emergency surgery back in the U.S, and the dynamics of the lead singer's decision to immediately leave the tour to return home.

"We were very honest about the idea that different situations come up and you do the best you can. There's no pretense that we have it all figured out or have all the answers."

The concert tour features Switchfoot offering stripped down versions of some of its past favorites as well as some new music.

Meanwhile, the huge undertaking of producing a film proved a learning experience.

"This project was a huge challenge that we funded ourselves," said Foreman.

"I don't know if we'll do another movie. But this shows we not only believe in what we do but also in our families and community and we're wrestling with the tension in all of that."
The Fading West tour is still going strong and an LOBHer shared the setlist from the Kansas City show on Saturday night:
I was at the KC show Saturday night!
Setlist was:
Love Alone
Dare
Restless
Who We Are
the theater was incredible, so the guys decided to use the natural acoustics and do a one mic version of Hello Hurricane
Meant to Live
Encore:
Yet
Where I Belong

After the encore we shouted ONE MORE SONG! for a while, so they came back out and did Dark Horses and The Sound.
Noah sent in a review:
Kansas City show recap.  Excuse my brevity, don't have much time. Very good, albeit non standard SF experience. Crazy to think how far these guys have come since I first saw them 15 Years ago.
Tim, Chad and Jerome came out to briefly introduce movie.  Seemed nervous.
Film exceeded expectations content wise.  The guys love for their families and struggling to maintain involvement with them while traveling, serving as provider, were poignant and very relatable to my own life as a husband and father.
I'll admit, the EP didn't blow me away but the movie has me more excited for the full album. Sounds fantastic, creative.
The concert was good, albeit tamer than usual. played about 10 songs, 2 encores!  Solo mic version of hello hurricane with accordion was a highlight. Where i belong was amazing & beautiful as always. Played Love Alone and Who we are as far as new songs.
I think their sets will get a little longer as they figure out this unique tour. (the 2nd encore kinda felt like "uh yah, we really haven't played enough for y'all) Jon wasn't even sweaty. I think things will be smoother ect and the Q&A won't be as awkward as the tour progresses.
Go see it amigos!  Some of the stripped songs will remind of yesteryear SF, but don't worry, there is still plenty of rock n roll!!
Adamdince from Instagram posted some great photos of the 3rd show in Minnesota! View more HERE!
Here are a few our favorite videos from the recent shows. You can watch more HERE!

We've got a few more updates from the first show of the Fading West tour in St. Louis. First, here are some photos courtesy of Ben and Becca – view their full set HERE and our favorites below!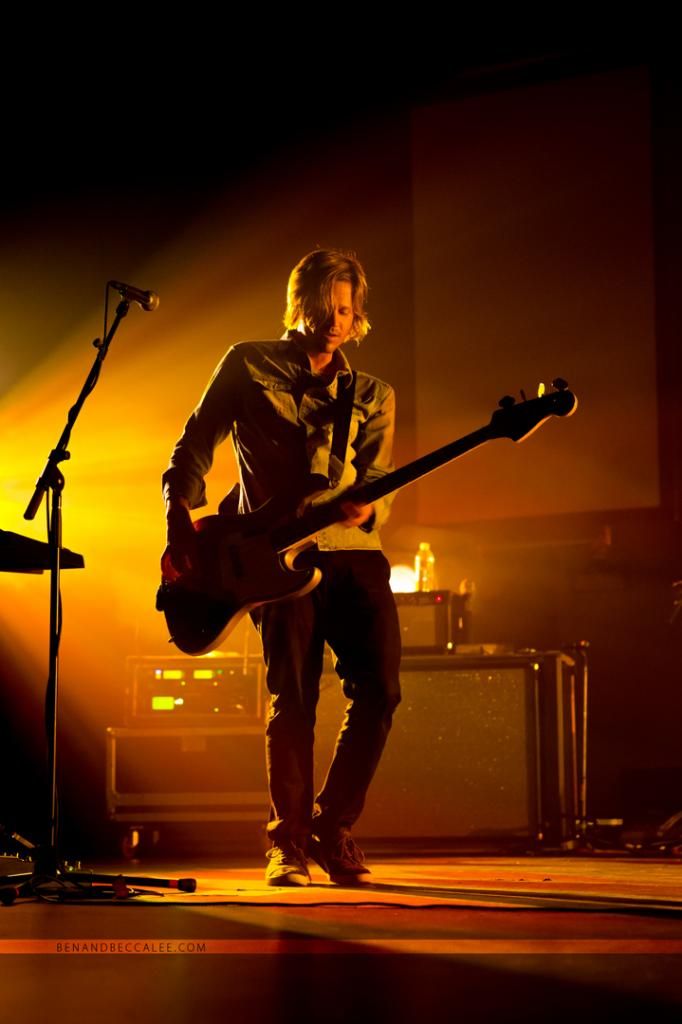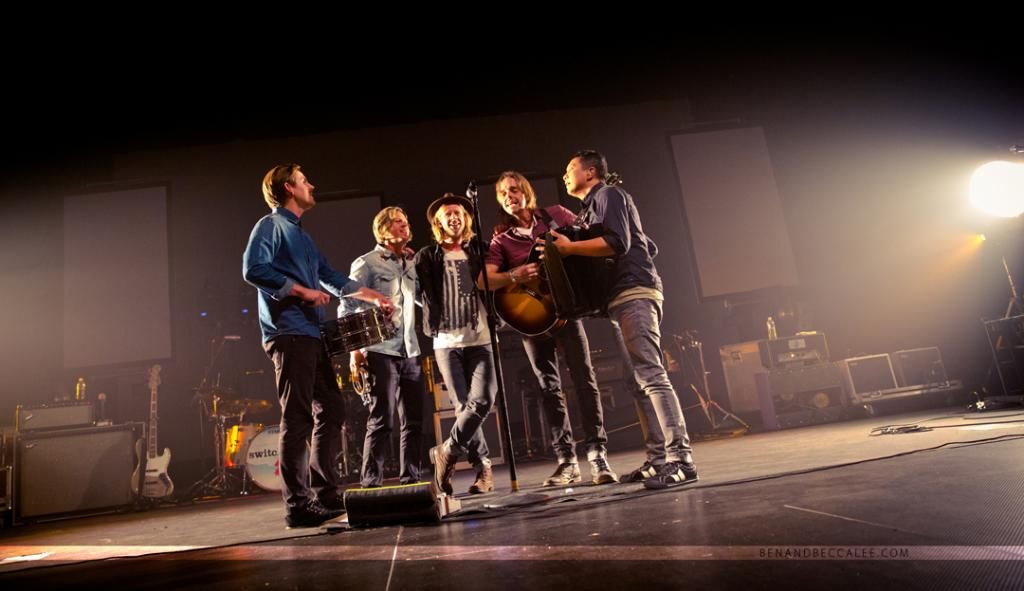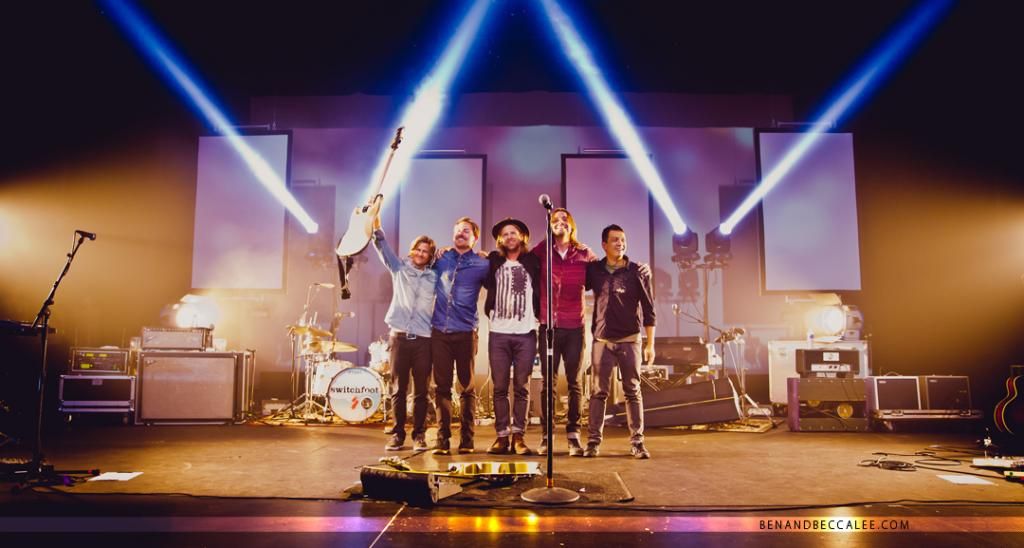 If anyone is attending one of the upcoming shows, feel free to share updates with us at news@landofbrokenhearts.org. Also, don't forget to join the Switchfoot Baking Club and bring the guys some treats this tour!